USB tether Android device
I've been playing around with some linux live distributions recently but the main problem I had was the inability to have network support with the majority of them due to my WiFi broadcom chip not being supported out of the box.
Thankfully I found that USB tethering via an Android device worked flawlessly and I was able to get online. To set this up first connect your device via a USB cable and on the device go to:
Settings > Wireless & Networks > More > Tethering & portable hotspot > Other

And check the Android tether option.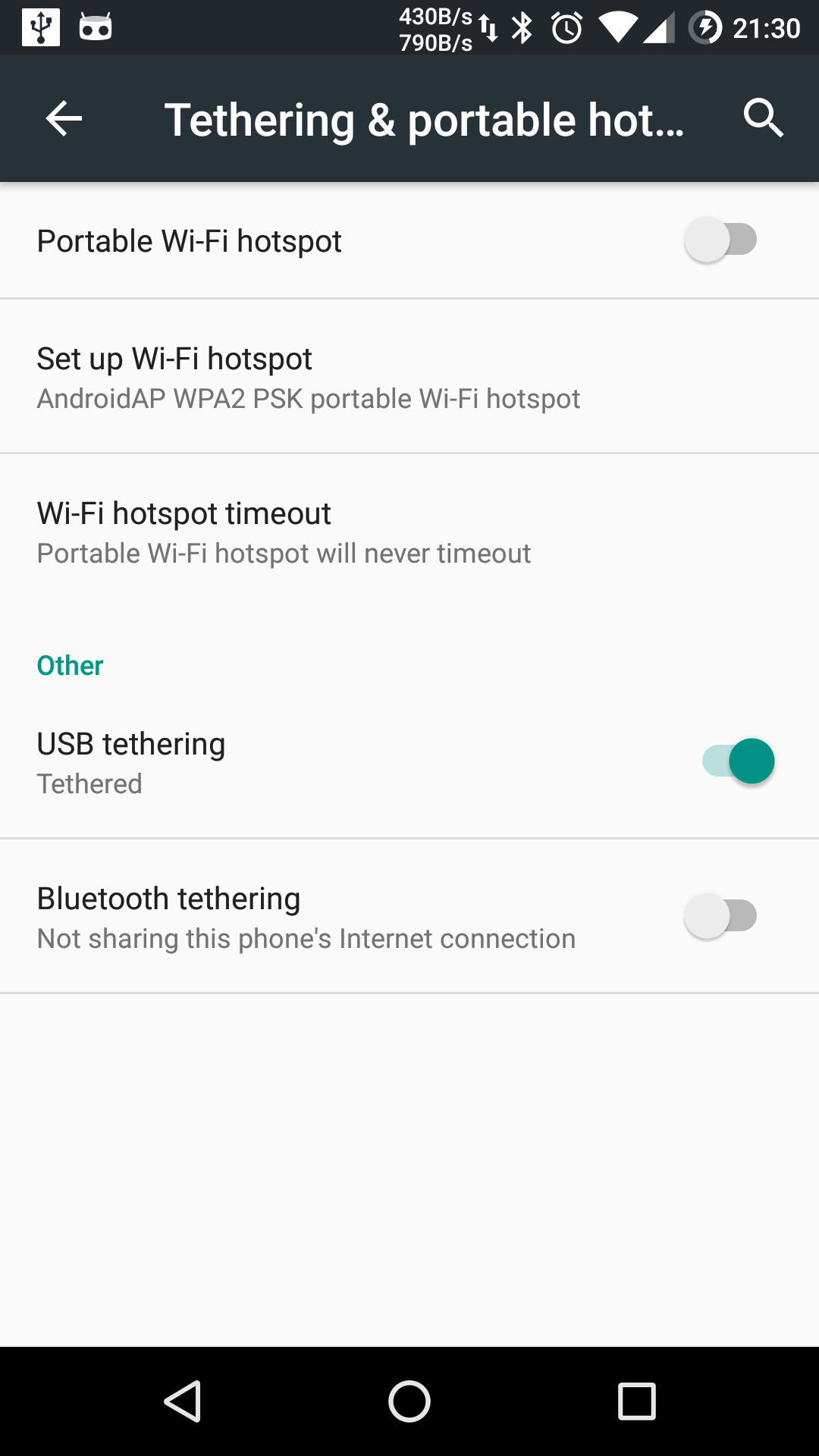 Once enabled you should be online.
Notes
Asuming your device is connected to WiFi this connection will be used. Otherwise your cellular network will be used so be warned.
Futher reading